When We Were Young Festival in Las Vegas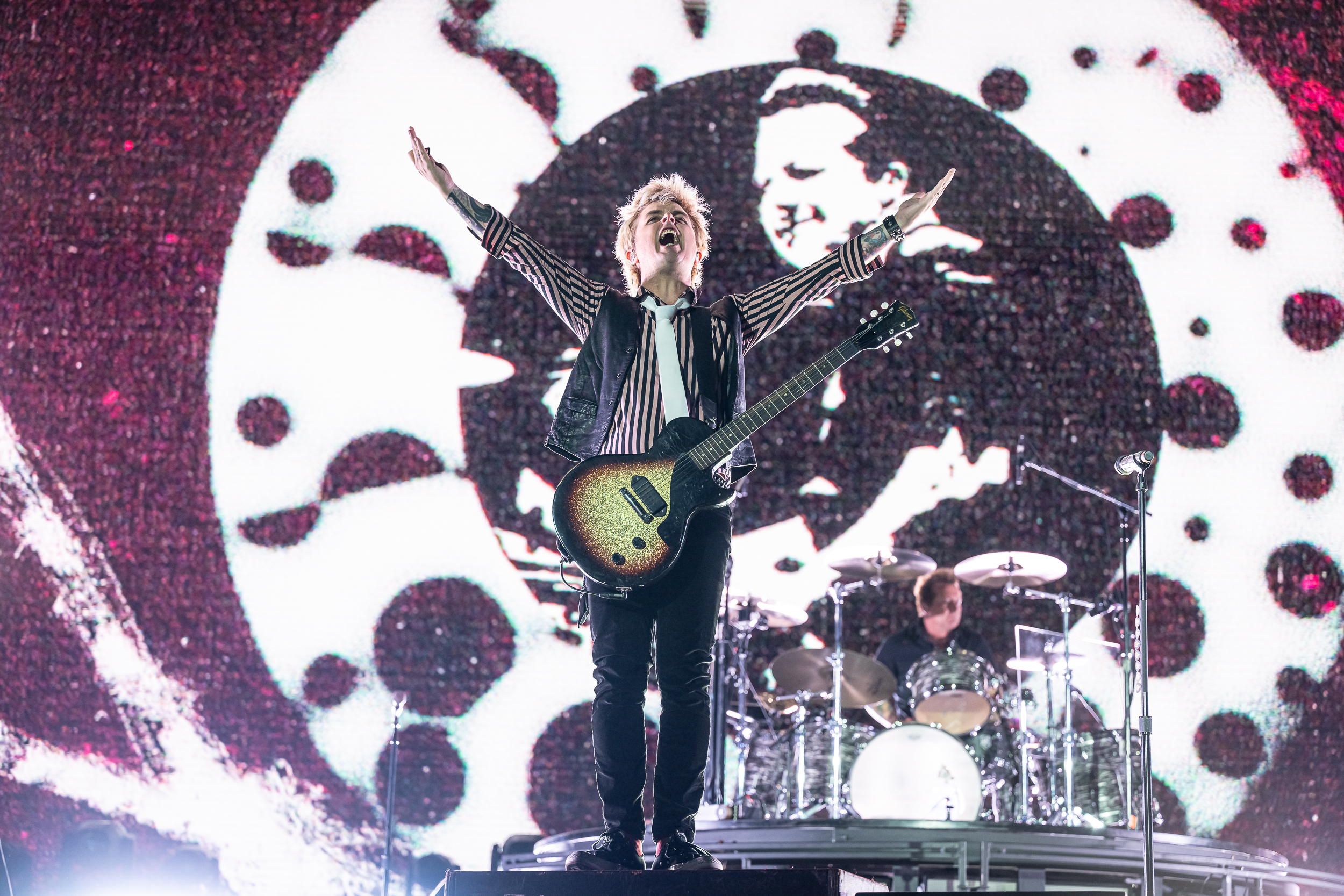 ---
Returning to the Las Vegas Festival Grounds for it's second year, excitement was high for 2023's When We Were Young Festival. When the inaugural festival was announced, the nay-sayers came out of the woodwork … the sheer audacity of dozens of big-name bands gathered in one place for a long day of music seemed incomprehensible. So when day #1 got canceled due to inclement weather turning day #2 into barely managed chaos, the festival organizers had plenty to prove in 2023.
With 55 bands across the four stages, the crew kept the pace by ping-ponging between the two main stages while the smaller stages spun. This kept the downtime to a minimum and pretty much ensured that there were 3 bands playing at any moment in time. With all those bands came something for everyone in the crowd, which ages literally spanned decades, but at the same time created some heartbreaking conflicts and some tough decisions — there were 8 bands whose schedules conflicted with either Blink-182 or Green Day! But there was no doubt that those bands were extra appreciative of the fans that did make it to their sets.
If you're going to do a festival in Las Vegas, there's really no way to go but big. What that meant for WWWY was tons for flames, heaps of pyro and drifts of confetti and streamers littering the festival grounds. And if you think that flames can't be appreciated in the 95 degree blazing sun, Sum 41's fiery set would have certainly changed your mind. When you bring that many bands into a single festival, there are bound to be surprises and Saturday saw Tim McIlrath joining 30 Seconds to Mars for "This is War," Avril Lavigne singing "Sk8er Boi" with All Time Low and Tony Hawk singing "Superman" Goldfinger. And that's only the ones we saw!
Between the heat and the crowds, there were bound to be a few casualties of the festival, and the medics did an admirable job of wheeling out the over-heated and injured (many still smiling and singing along in spite of their present circumstances) as the crew lugged heaps of water bottles to be passed out to the crowd. For those further back, shade canopies and misters offered a welcome respite while waiting for the sun to finally set. All that and the vibe remained incredibly positive throughout.
An informal poll of band t-shirts suggested that Blink-182 was the most anticipated band of the day, but Good Charlotte's first show in 5 years clearly got some attention as did 30 Seconds to Mars' completely over-the-top set which saw drummer Shannon Leto sporting pajamas from the Four Seasons Las Vegas while brother Jared unleashing every trick in the book to hype the crowd including flags, giant balls , inflatable animals, pyro, smoke bombs and drifts of confetti.
If the long day was taking it's toll on folks, Blink's fireworks show kept their attention ahead of Green Day's 10 pm set that started with a literal bang that shocked everyone within earshot before launching into the ultimate crowd singalong, kicking off an "American Idiot" and "Dookie"-heavy setlist that featured a new tune, "The American Dream is Killing Me," being played for only the second time ever (the first time being the previous night at a small club show).
With tens of thousands of people showed up on a hot Saturday afternoon there were bound to be lines but festival organizers clearly learned from the previous year's learnings and fully delivered on their ambitions. The second time was definitely the charm and redemption was achieved!
Green Day
The Offspring
Thirty Seconds To Mars
Rise Against
Sum 41
All Time Low
5 Seconds of Summer
Pierce The Veil
New Found Glory
Something Corporate
Bowling For Soup
Set It Off
AJJ
Less Than Jake
Waterparks
Finch
Citizen
Tigers Jaw
No Pressure
Now More Than Ever
© 2023 Alan Snodgrass | www.digitaldiversion.net. Please do not use without express permission.