Gojira | January 23, 2013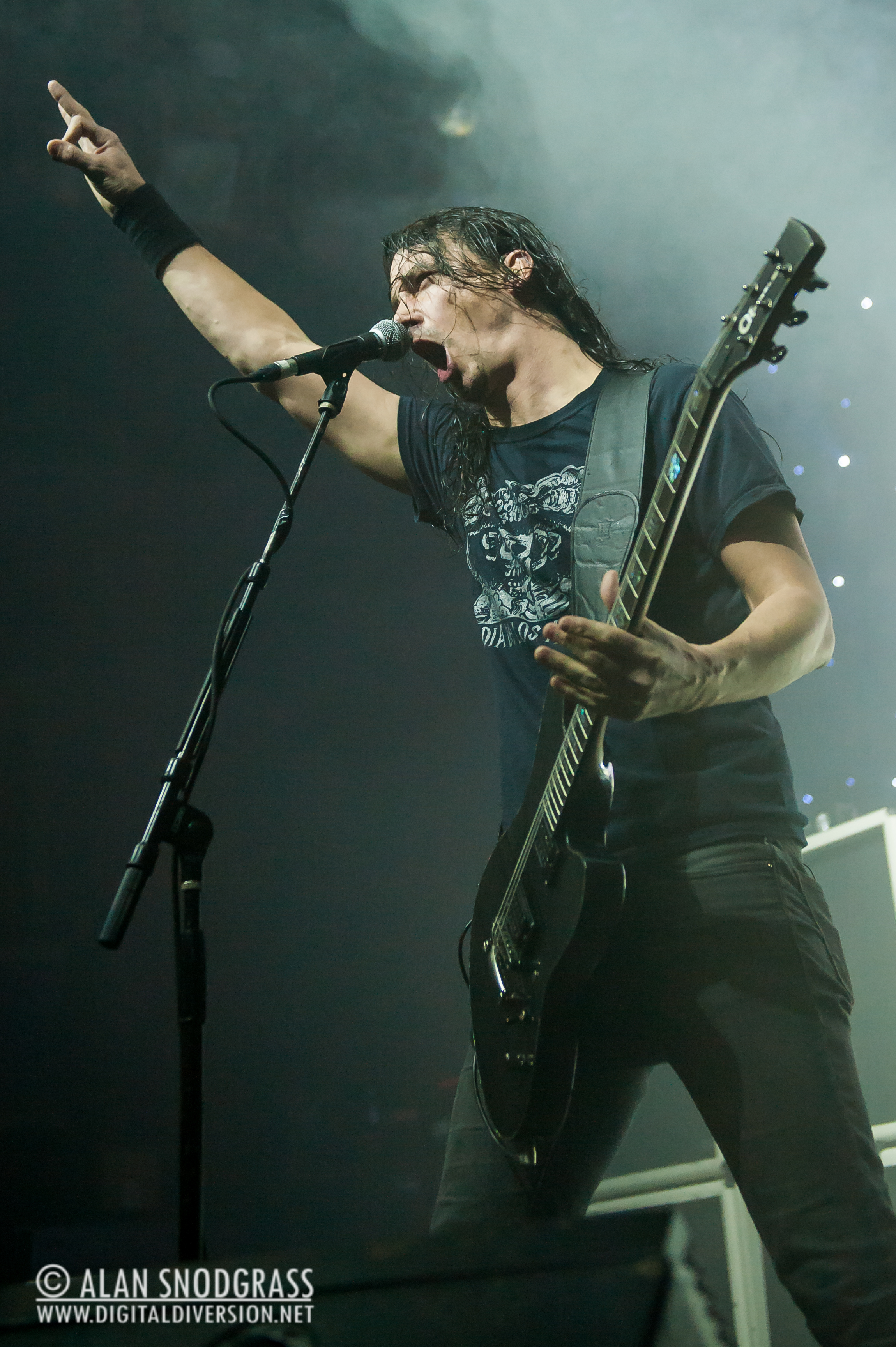 Gojira performs January 23, 2013 at the Fillmore in San Francisco, California
To say that there's been a buzz about Gojira would be an understatement. Already a favorite of metal heads worldwide, Gojira brought things to a new personal level with their 2012 release, L'Enfant Sauvage
. Unfortunately for fans in the U.S., their summer tour of North America with Dethklok was scuttled when Lamb of God singer Randy Blythe landed himself in the pokey in Czechoslovakia. When the kings of French metal finally got a chance to return to San Francisco, it was with clear anticipation from the not-quite-sold-out-but-definitely-packed Fillmore.
With the stage pumped full of fog, the band took the stage at just past 10 pm and blasted the Fillmore with enough heavy to set the chandeliers rattling. There's really not much else to say about the crowd other than that there was a room full of people stoked to finally see this band. And while there may have been some new fans in the crowd, it was clear that for the majority, the love went back much further.
For a lot of metal bands, playing the home of thrash is a big deal and frontman Joe Duplantier said early in the set that without the music from this city, Gojira would not exist. Maybe that fact pushed the guys to play a little harder, because they absolutely pummeled the Fillmore. If you missed them, there are plenty of chances left to catch them while they're still on U.S. soil.
Setlist:
Explosia
Flying Whales
Backbone
The Heaviest Matter of the Universe
L'Enfant Sauvage
The Art of Dying
Toxic Garbage Island
Wisdom Comes
Oroborus
Drum Solo
The Axe
Vacuity
–Encore–
Supporting acts: Devin Townsend, The Atlas Moth
© 2013 Alan Snodgrass | www.digitaldiversion.net. Please do not use without express permission. If you like what you see, leave a comment below and subscribe so you can be notified of new posts. You can also become a fan on Facebook.