Deafheaven, Baroness and Zeal & Ardor at the UC Theatre in Berkeley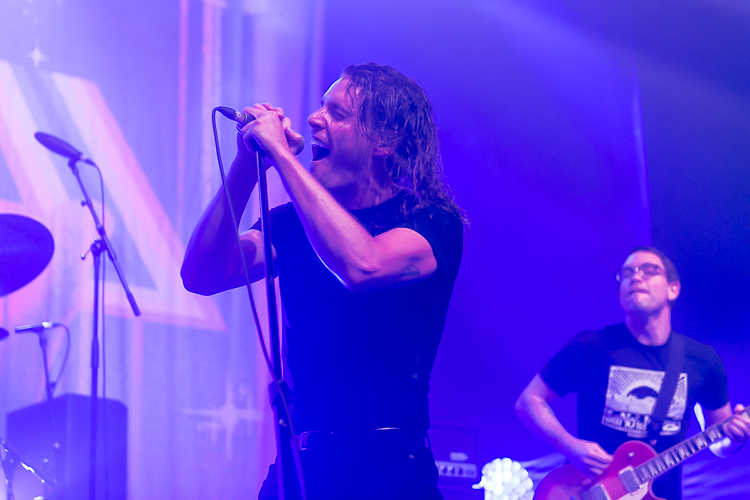 Baroness, Deafheaven and Zeal & Ardor perform March 16, 2019 at the UC Theatre in Berkeley, California
A Saturday night on St. Patrick's Day weekend and Berkeley's UC Theatre was packed to the gills for a co-headliner featuring Baroness and locals Deafheaven.
The evening kicked off early at 7:30 with an already packed house for a well-received set by Zeal & Ardor. The word is clearly out on these guys and their blistering 30 minutes set no doubt lived up to the hype.
Baroness and Deafheaven split the remaining time, each with hour and 15 minutes sets. Baroness was up first and, after a long absence from the Bay Area, received an appropriate welcome from the Berkeley. New to the band was Gina Gleason on guitar who flat-out ripped through the setlist which included a new tune, Borderlines.
Last up was Deafheaven, launching immediately into Brought to the Water, frontman George Clarke furiously banging his wet hair which explained the need to laminate the setlists. Unlike Baroness' layered approach, Deafheaven went balls out … Clarke wailing on stage as the floor opened up into an aggressive pit that didn't let up through the final notes of Dream House.
With Baroness and Deafheaven, you could not have asked for a better pairing. Zeal & Ardor was the icing on the cake that got the crowd in the door early for what proved to be an epic evening of metal.