Vio-lence, Psychosomatic and Mastiff at the Oakland Metro Operahouse in Oakland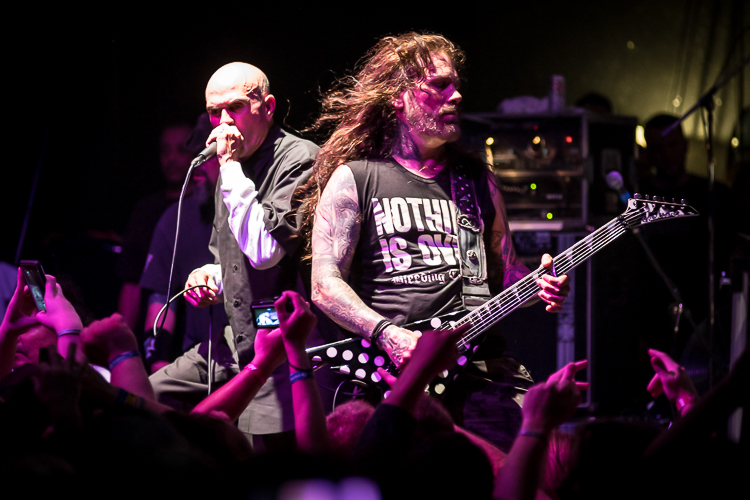 Vio-lence, Psychosomatic and Mastiff perform April 14, 2019 at the Oakland Metro Operahouse in Oakland, California
In January, 2018 the Bay Area metal community came together for "Killian on Command: An Evening of Vio-Lence" as a fundraiser for original vocalist Sean Killian who was stricken with stage four liver cirrhosis. A frail looking Killian was in attendance but apparently didn't have the strength to pull off vocal duties which were handled by an all star cast of thrash titans.
A little over a year later and much has changed. Phil Demmel parted ways with Machine Head, Sean seems to have made a complete recovery and Vio-lence is back with not one, but two sold out hometown shows at the Oakland Metro Operahouse.
Joined by Deen Dell on bass, Perry Strickland on drums and Ray Vegas on rhythm guitar, Vio-lence proceeded to blow the roof off of the Metro as the crowd of metal heads … clearly relishing in the classic 80's thrash … slammed and stage dove without pause.
For his part Killian was a force, showing no sign of the illness that nearly brought him down as he railed through a Sunday set that included a few tracks by Torque and Gary Holt joining on guitar to appropriately close out the evening with Exodus' "A Lesson in Violence." Complete and utter mayhem and a perfect warm-up for more Vio-lence to come.