Metalachi and Points North at The New Parish in Oakland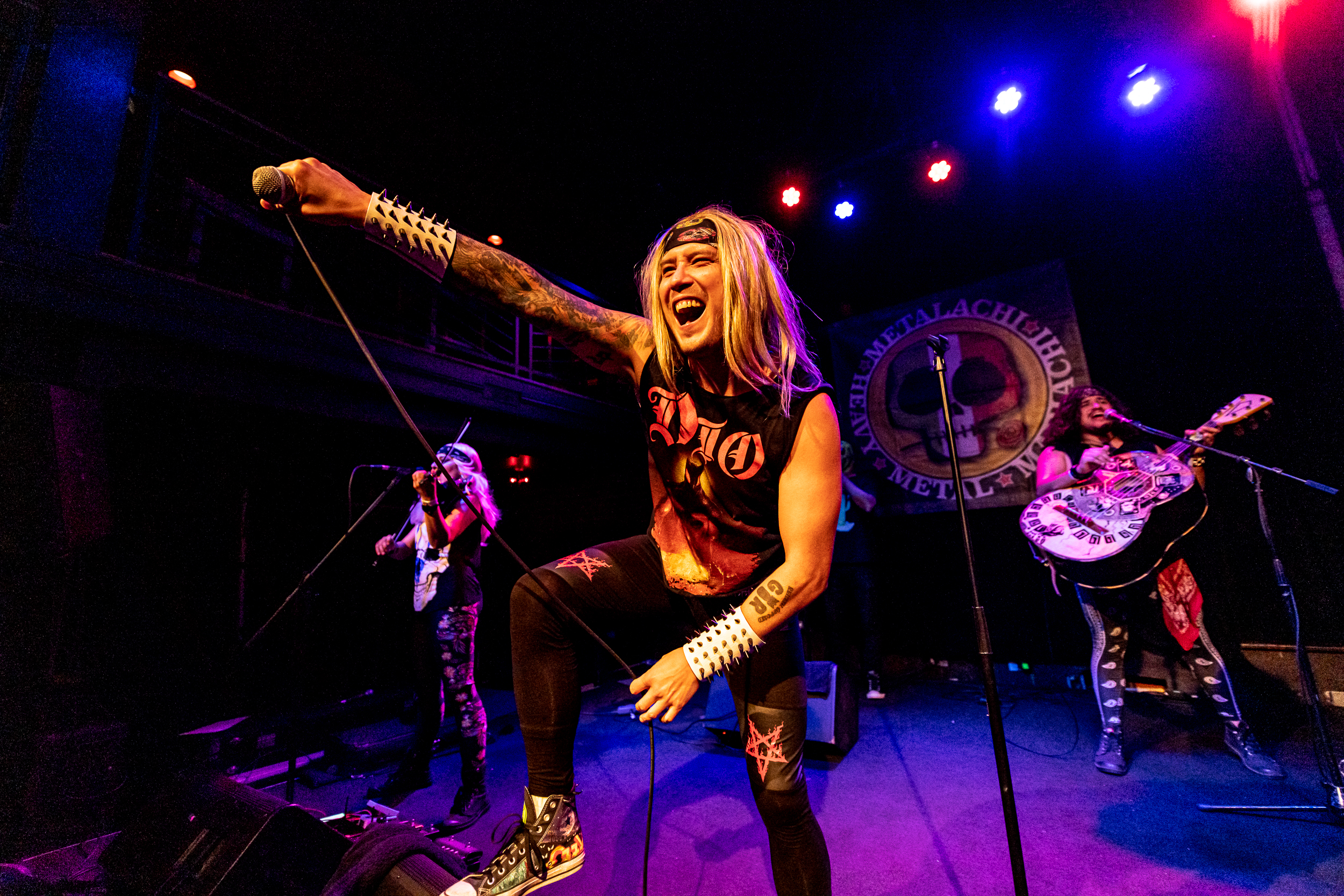 Metalachi and Points North perform November 1, 2021 at The New Parish in Oakland, California
---
What better way to spend Día de los Muertos than with the world's premier (only?) heavy metal mariachi band, Metalachi! Sure it's a Monday night and you may have not quite recovered from your Halloween hangover but the party isn't over while Metalachi is in town.
Kicking the evening off was local progressive rock three-piece Points North. While some might be tempted to pen lyrics to their instrumentals in the voice of Stevie Nicks, a closer listen is likely to result in a bit of awe as the guitar and bass solo over each other and that two-handed fretboard work by bassist Uriah Duffy oddly resembles of a pair of tarantulas wrestling.
Points North
For the uninitiated, Metalachi is pretty much what you think it is … a mariachi band playing heavy metal cover songs (and then some). On this particular evening, the 5 piece blasted through an hour and forty-five minute set that hit the classics including Dio, Sabbath, Motorhead, GnR, Slayer and Iron Maiden but also veered off of the "metal" theme into Sublime, Billy Idol and Alice in Chains. They even threw in a few tunes that might be considered traditional for a mariachi band including "La Bamba." Suffice to say there's a little something for everyone which kept the crowd singing along.
With the tunes came a healthy amount of between-song comedic banter but what keeps the schtick from getting stale is that fact that the show is backed up by some quality musicianship. Hearing the "Raining Blood" guitar solo ripped through on an electric fiddle while someone slaps a giant 6-string bass is downright impressive. As ridiculous as it may sound, it guarantees a good time.
A Monday night in Oakland's downtown is about as quiet as you'll ever find it but those brave enough to venture out to The New Parish were heartily rewarded with a damn good time.
Metalachi
© 2021 Alan Snodgrass | www.digitaldiversion.net. Please do not use without express permission.