Hunter Valentine | January 12, 2013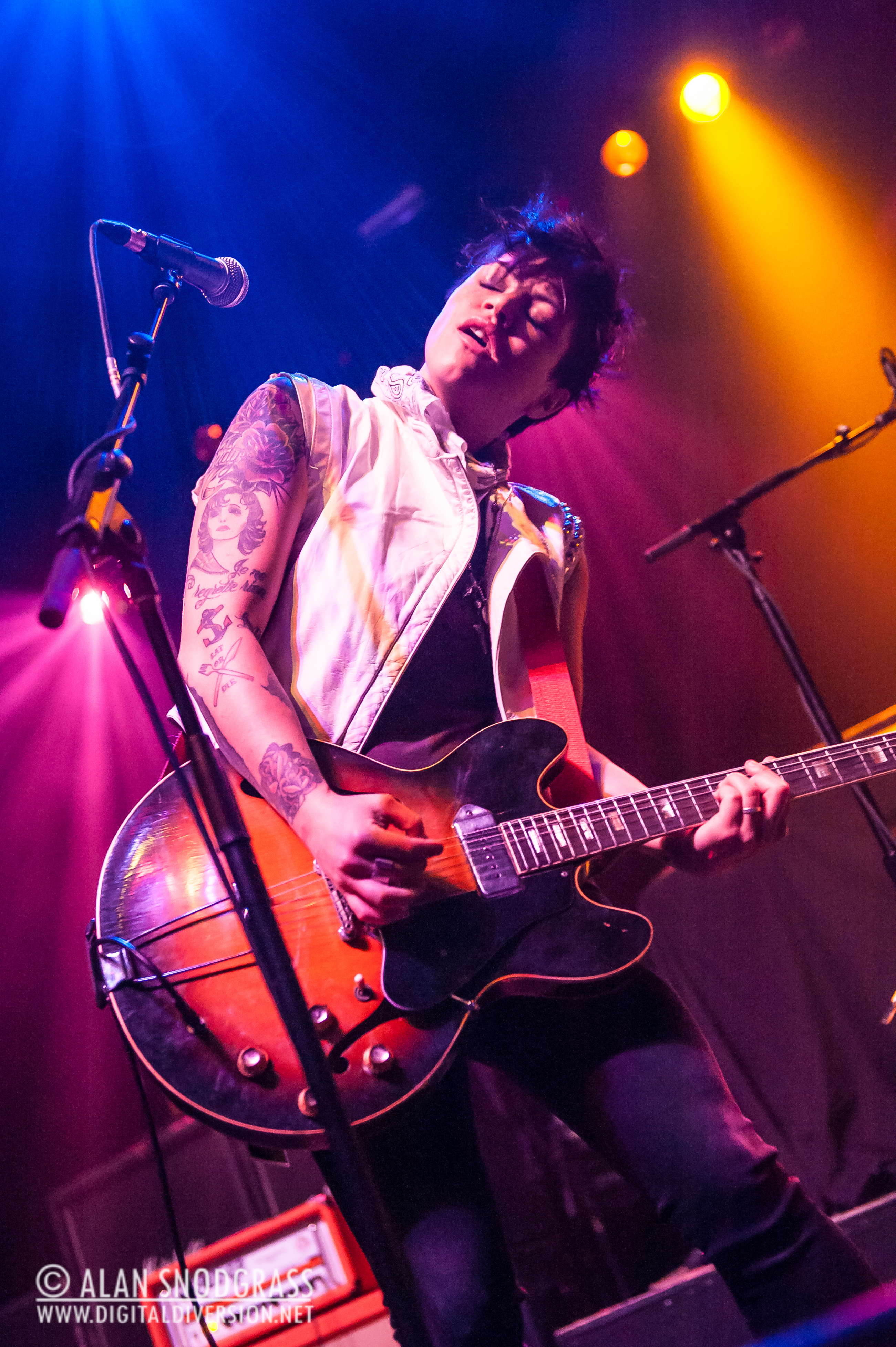 Hunter Valentine returned to San Francisco supporting fellow-Canadians Sum 41 on their headlining tour celebrating the 10th anniversary of "Does This Look Infected?" The Regency Ballroom was pretty well-stuffed by the time Hunter Valentine's 8:45 pm set time came and passed as their tech scurried about the stage checking cables and plugging things in left and right; not a huge confidence builder for those paying attention as the band strode onto the stage to cat-calls from the crowd (mostly from the ladies) while they plugged in and rearranged equipment.
Calm and confident, the band blasted right into their set. First impression: front-woman Kiyomi McCloskey has a huge voice and this band is tight as can be. Drummer Laura Petracca nailed the harmonies without missing a beat while Veronica Sanchez thumped the bass. New guitar player Aimee Bessada looked a bit lonely way off on her end of the stage but that certainly didn't detract from her guitar work.
While this was predominantly a pop-punk Sum 41 crowd, you could hear the HV fans out there and there were certainly some new ones added this night. And when Kiyomi set down her guitar mid-set, hopped off the front of the stage and commanded the audience to dance, they damned-well danced. That's how you win over a crowd.
© 2013 Alan Snodgrass | www.digitaldiversion.net. Please do not use without express permission. If you like what you see, leave a comment below and subscribe so you can be notified of new posts. You can also become a fan on Facebook.