Punk In The Park at Big Surf Waterpark in Tempe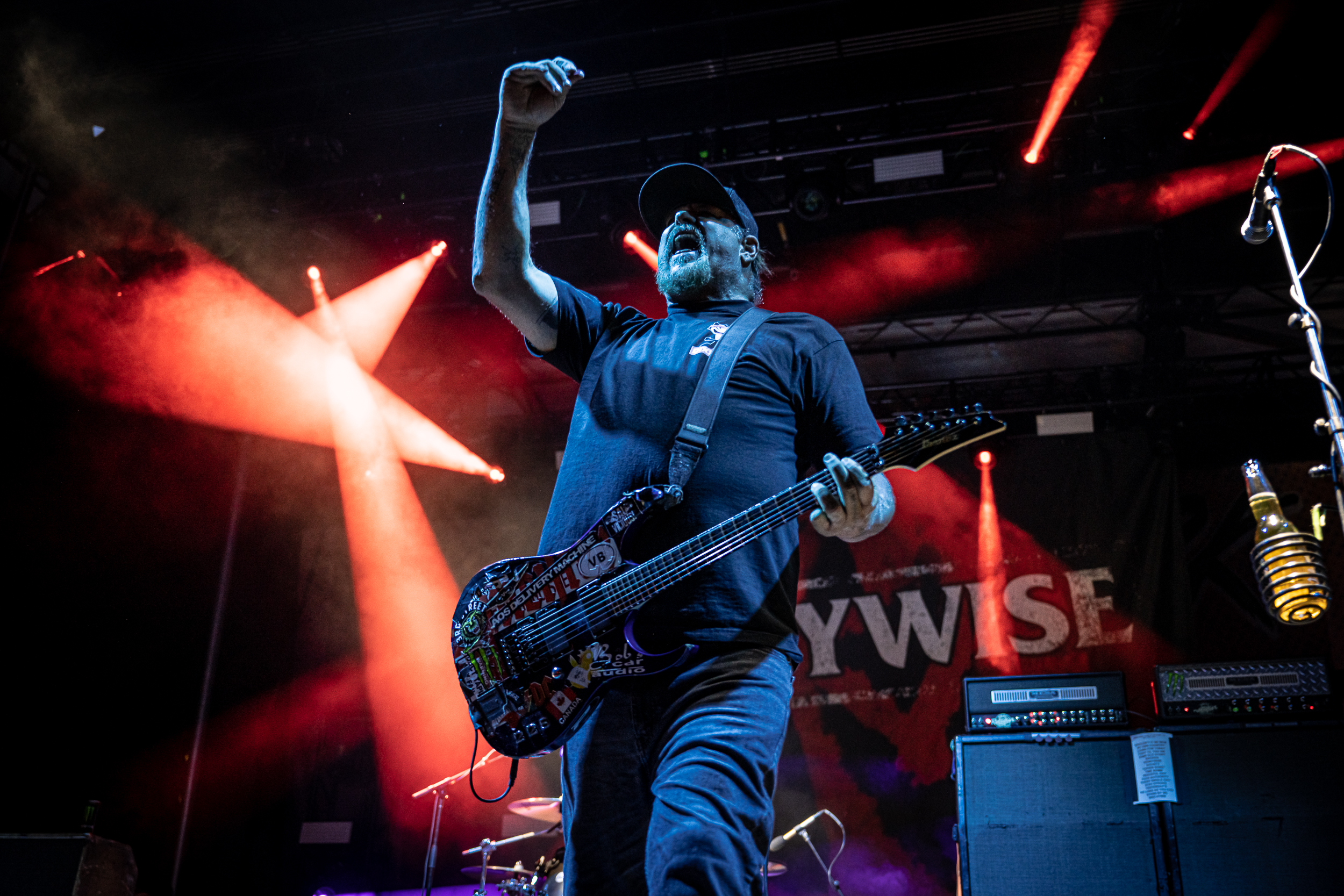 Punk In The Park Festival is held on May 29, 2021 at Big Surf Waterpark in Tempe, Arizona featuring Pennywise, Face to Face, Strung Out, Good Riddance, H2O, Voodoo Glow Skulls, The Bombpops and Slaugherhouse
---
In a sign that the world might finally be returning to some semblance of "normal," Punk In the Park formally ushered in summer with a Memorial Day weekend festival at Big Surf Waterpark in Arizona. In spite of the blazing desert heat the crowd turned out force with 4,000 attendees (including many who made the drive from California) filling the dry wave pool where the stage was set up.
With eight bands on the bill, there was something for everyone and the crew managed to keep things running on schedule. And as the sun pounded down and the temperate topped 100 degrees, the crowd made sure to stay hydrated, taking full advantage of the beverage selection. As the sun started to set the energy level kicked into high gear around the time Good Riddance took the stage and didn't let up until Pennywise's set closer, "Bro Hymn."
No doubt the crowds and the bands were visibly stoked to be back at it with many being back on (or in front of) the stage for the first time since 2019. At the same time there was some newness to it all … a bit of getting that concert muscle memory back after a long drought. And with all of the bands except for H2O based out of California, there's clearly a ways to go before things truly are back to "normal" but Punk In the Park was certainly a great first step in that direction.
---
Pennywise
Face to Face
Strung Out
Good Riddance
H2O
Voodoo Glow Skulls
The Bombpops
Slaughterhouse