The Charlatans and Ride at the Fillmore in San Francisco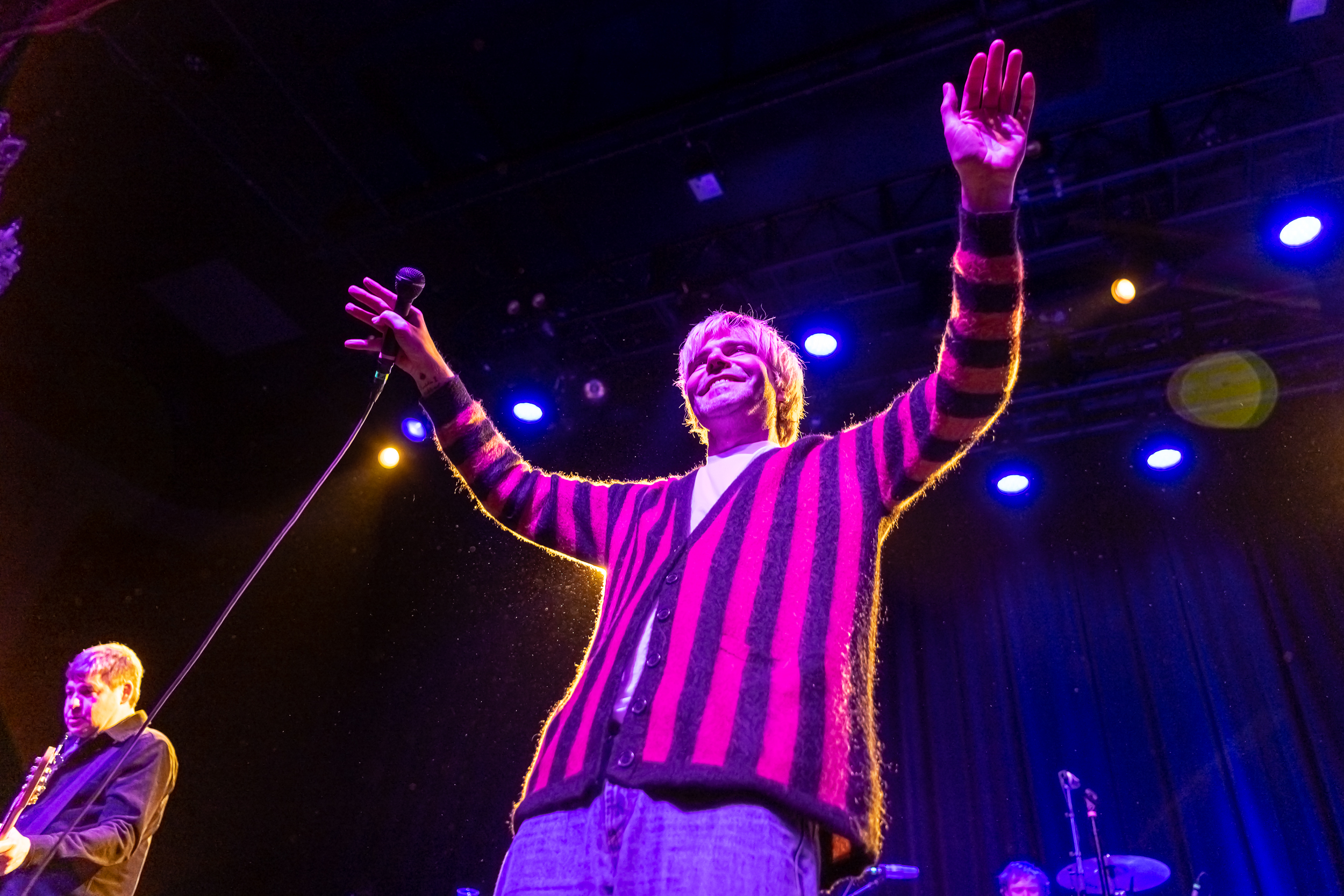 ---
Ride and The Charlatans are on the road together, each celebrating significant milestone as bands, the former with the thirtieth anniversary of Nowhere (albeit a few years late) and the latter with the thirtieth anniversary of Between 10th and 11th. This pair of Britpop bands got their start late 80's and remain active to this day performing some of the most influential songs of the genre and while a Gallagher somewhere may dispute the presumption, they've clearly had a significant influence on bands who have followed in their footsteps like Oasis.
San Francisco clearly knows what's up with these bands and the sold out Fillmore was absolutely packed when The Charlatans took the stage promptly at 8 pm as frontman Tim Burgess filmed the crowd response. Light on his feet and clearly enjoying himself, Burgess reveled in the audience response as Martin Blunt's bass groove ushered in "I Don't Want to See The Sights." In fact, the hour plus set of absolute bangers included pretty much all of Between 10th and 11th interspersed with other tunes from the band's extensive catalog before wrapping with "Sproston Green."
Ride took a bit more predictable route with their set, performing Nowhere in the same sequence as on the album but mixing things up a bit by having The Charlatans' Tim Burgess join in on harmonica and backup vocals for "Here and Now." Unlike the Charlatans, Ride took a short break before returning to the stage for some additional hits. "Lannoy Point" and "Mouse Trap" were even followed by a new tune "Monaco" which is set for a future release. If the crowd reaction to "Monaco" is any indicator, Ride fans are in for treat. Finally, those in the crowd who had been clamoring for "Leave Them All Behind" got their wish as the band aptly ended their set and exited the stage.
The Charlatans
The Charlatans Setlist:
I Don't Want to See the Sights
Ignition
Page One
Tremolo Song
Can't Even Be Bothered
Weirdo
Chewing Gum Weekend
(No One) Not Even the Rain
The End of Everything
You're So Pretty – We're So Pretty
Just When You're Thinkin' Things Over
One to Another
The Only One I Know
North Country Boy
Sproston Green
Ride
Ride Setlist:
Seagull
Kaleidoscope
In a Different Place
Polar Bear
Dreams Burn Down
Decay
Paralysed
Vapour Trail
Taste
Here and Now
Nowhere
Lannoy Point
Mouse Trap
Monaco
Leave Them All Behind
© 2023 Alan Snodgrass | www.digitaldiversion.net. Please do not use without express permission.