Satan, Night Demon and Haunt at Eli's Mile High Club in Oakland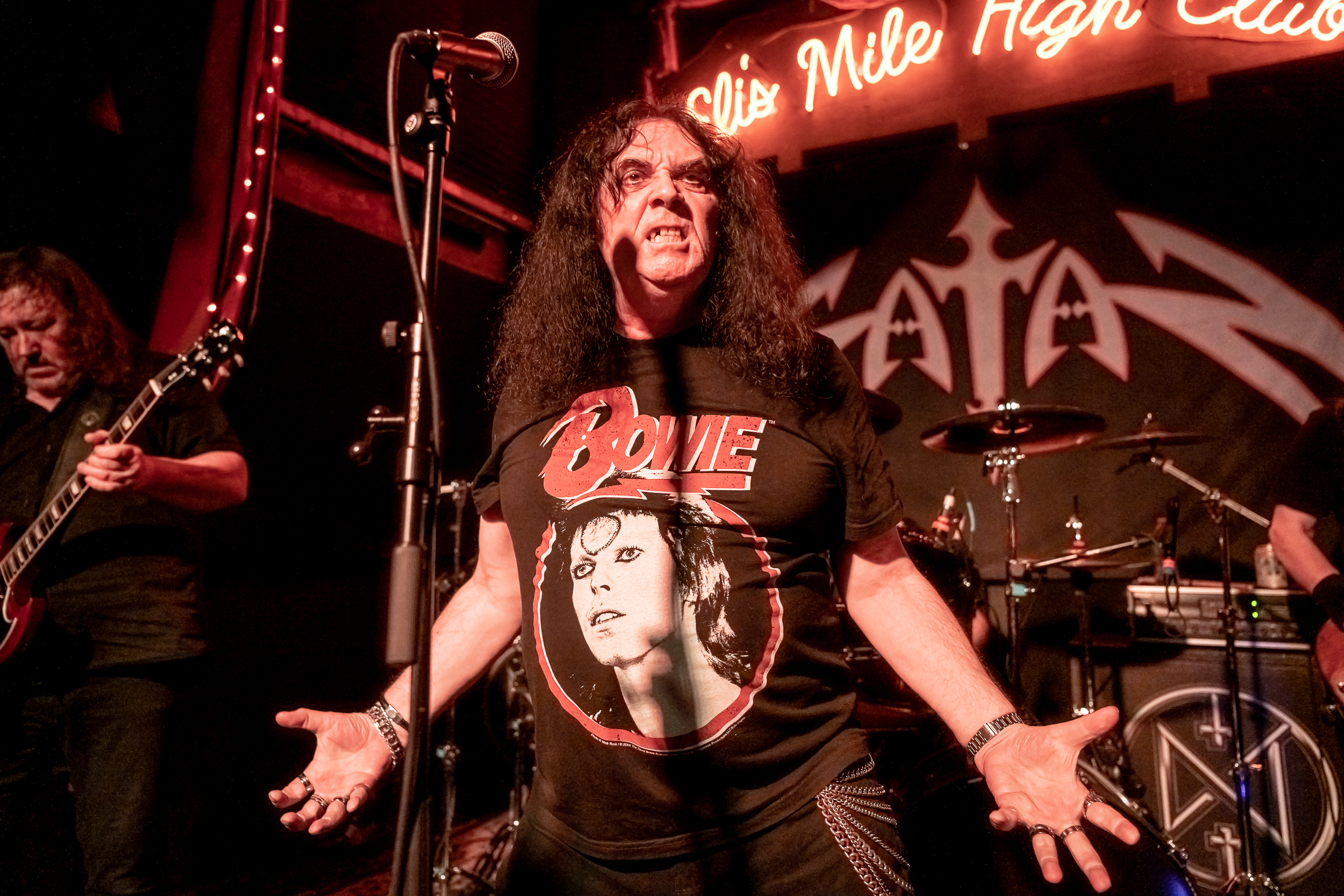 ---
Over 40 years as a band and NWOBHM legends Satan are still going strong! The 2022 release of the critically acclaimed album Earth Infernal was the perfect excuse any to team up with their metal spawn Night Demon and Haunt for cross-country jaunt on their "Hell's Decibels Tour."
The second night of the tour found them at Oakland's legendary Eli's Mile High club for what would prove to be an epic night of metal (and plenty of beers) in front of a absolutely packed house with an audience of Bay Area metal fans that literally spanned generations. And for those too young to gain entrance there was a guerilla style metal show in the park across the street!
This tour is not one to be missed! Hail Satan!
Satan
Night Demon
Haunt
© 2023 Alan Snodgrass | www.digitaldiversion.net. Please do not use without express permission.