The Breeders and Belly at the Warfield in San Francisco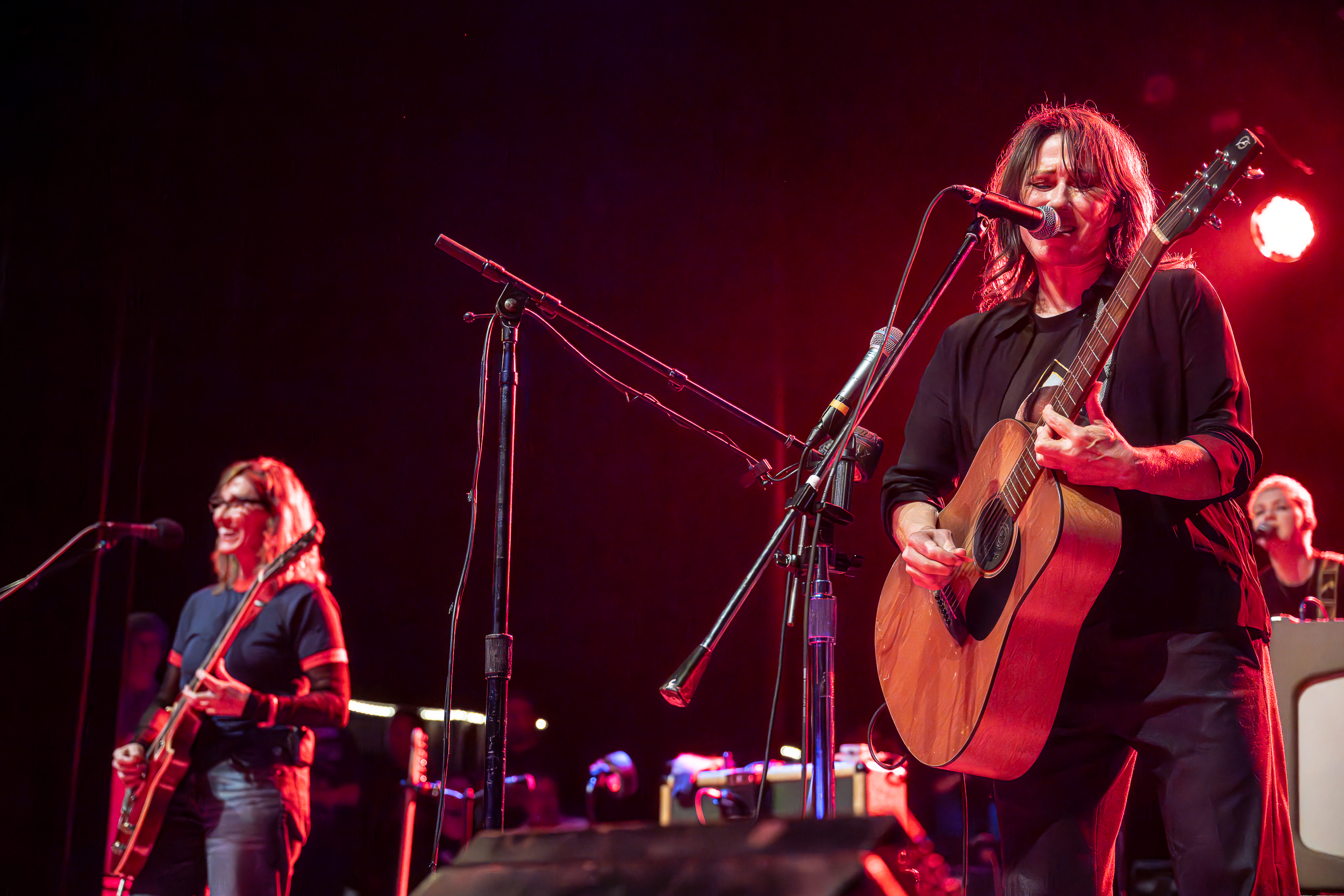 ---
The Breeders on are on the road with Belly celebrating the 30th anniversary of their breakthrough album, Last Splash, hitting San Francisco's historic Warfield on a dreary Monday night that found a torn up Market Street quiet and largely oblivious to what was about to go down. The rain clearly didn't keep the fans away from this historic moment and the venue filled up quickly, meaning that the house was already packed by the time Belly took the stage a few minutes early for their stunner of a set.
Promptly at 9 pm The Breeders casually strode onto the stage, plugged in and tuned up before launching right into Last Splash from front-to-back. While the setlist started as expected for anyone paying attention to the tour, each song was greeted by the fans with utter delight at even the smallest musical moment — like Kim Deal blowing her whistle during "Cannonball."
After 30 years these songs have held up and the band still clearly enjoys crushing them live and the unspoken bond between twin sisters Kelley and Kim Deal is evident and having the album lineup on stage made the occasion all the more special.
The encore started with Pixies' "Gigantic" in a nod to Kim Deal's years with the band before turning to the rest of The Breeders' catalog. With Belly as the opener, not having Tanya Donelly join The Breeders on stage would have been a huge miss, so when she finally did come out for a cover of The Beatles "Happiness Is a Warm Gun" followed by "When I Was a Painter" from The Breeders' debut album, the Warfield errupted.
"Iris" wrapped up a truly epic evening celebrating one of the most iconic albums to come out of the 1990s. This is not a show to be missed!
Setlist
New Year
Cannonball
Invisible Man
No Aloha
Roi
Do You Love Me Now?
Flipside
I Just Wanna Get Along
Mad Lucas
Divine Hammer
S.O.S.
Hag
Saints
Drivin' on 9
Roi (Reprise)
Encore
Gigantic (Pixies cover)
Doe
Walking With a Killer
Wait in the Car
Glorious
Happiness Is a Warm Gun
When I Was a Painter
Iris
The Breeders
Belly
© 2023 Alan Snodgrass | www.digitaldiversion.net. Please do not use without express permission.